Newest Work From 2013-2017 by Doug Jerving
From 2013 to the present I have been working exclusively in the studio as opposed to plein aire.
I have nearly abandoned oil work, which dominated my first fifty years, and have been experimenting
with various watermedia. Most of my new work is acrylic on canvas, although I have also played with alkyds
and collage. I have moved strongly in the direction of semiabstraction and nonrepresentationalism.
I feel there is often greater power and emotional authority in these works that I did not find in
representational art.


I have also begun experimenting with digital art, and small iron sculptured works. I have included the
best examples of both of those media below.


Last, I am adding two more groups: my installation art and my online comic art.




Click on any picture to view it in high resolution.



Works on canvas and other non-digital work.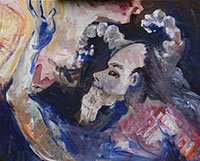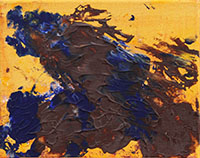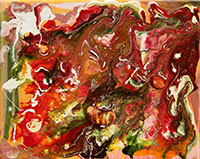 Digital Art.




The majority of my digital work is figurative.

Figure work has always been my greatest shortcoming. With the advent of quality sites like Croquis Cafe
the figure is now on line and I try to do some drawing from the model at least a few times a week. I am
using Sketchbook Pro for basic sketch work and Photoshop for painting and more detailed
design. All my digital art is created using a Wacom Intuis Pro tablet. I do occasionally use
Sketchbook Pro on my Samsung Note 5 phone using the S-pen with nice results.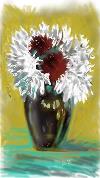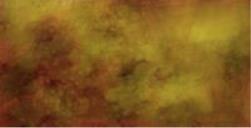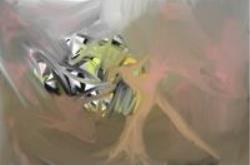 Iron Sculptings.




These are small abstract sculptures created using found and cut iron scraps.

Typically, I cut and weld found pieces into designs that appeal to me. In some cases,
I will fire them with a torch until they are glowing red, and then allow them to cool to
create a blackened patina. In other works, I simply set them outside so that they rust,
which is the desired patina.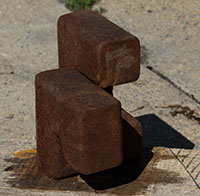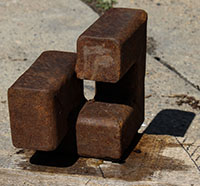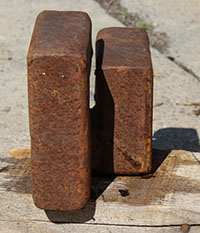 Installations.




Some of these were backdrops for stage events. Others were small moving pieces placed
in a larger staged event.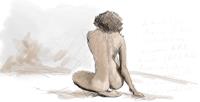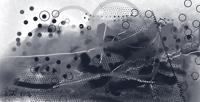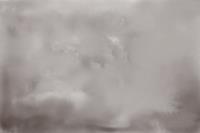 Online Comics.




These are a few of my comic attempts.